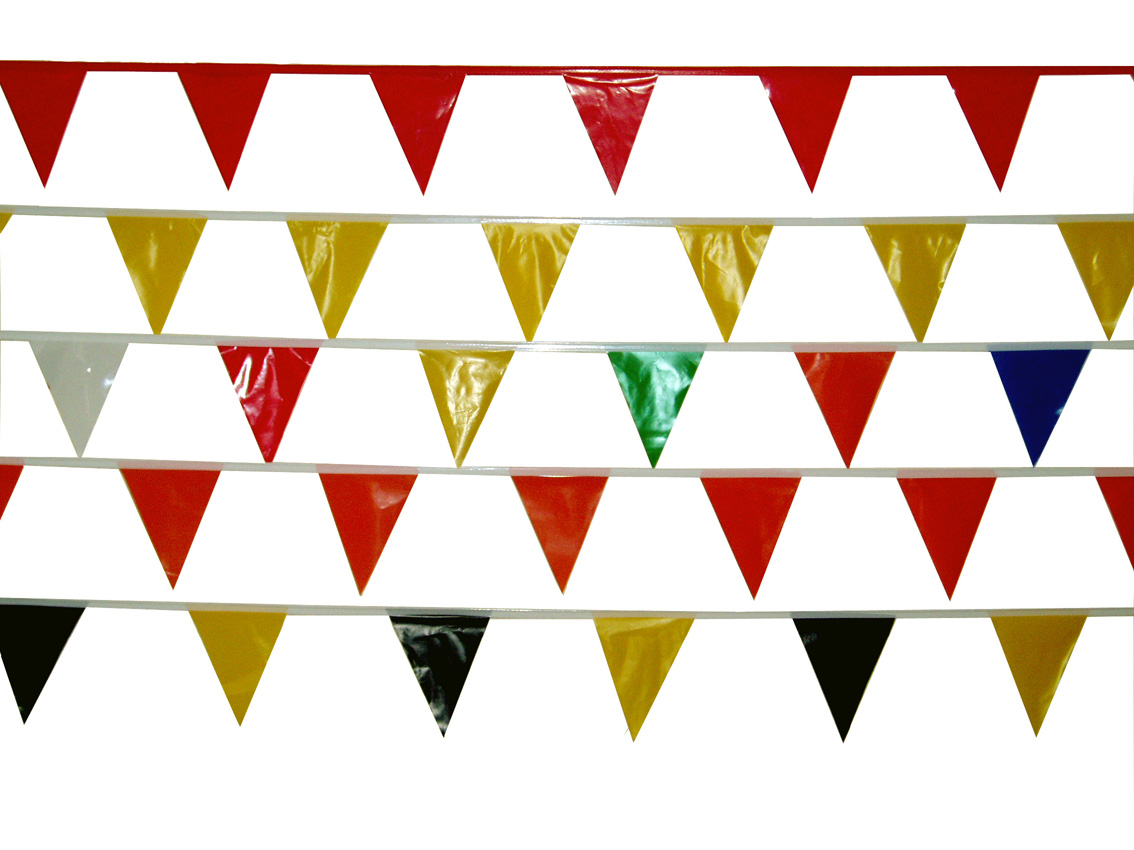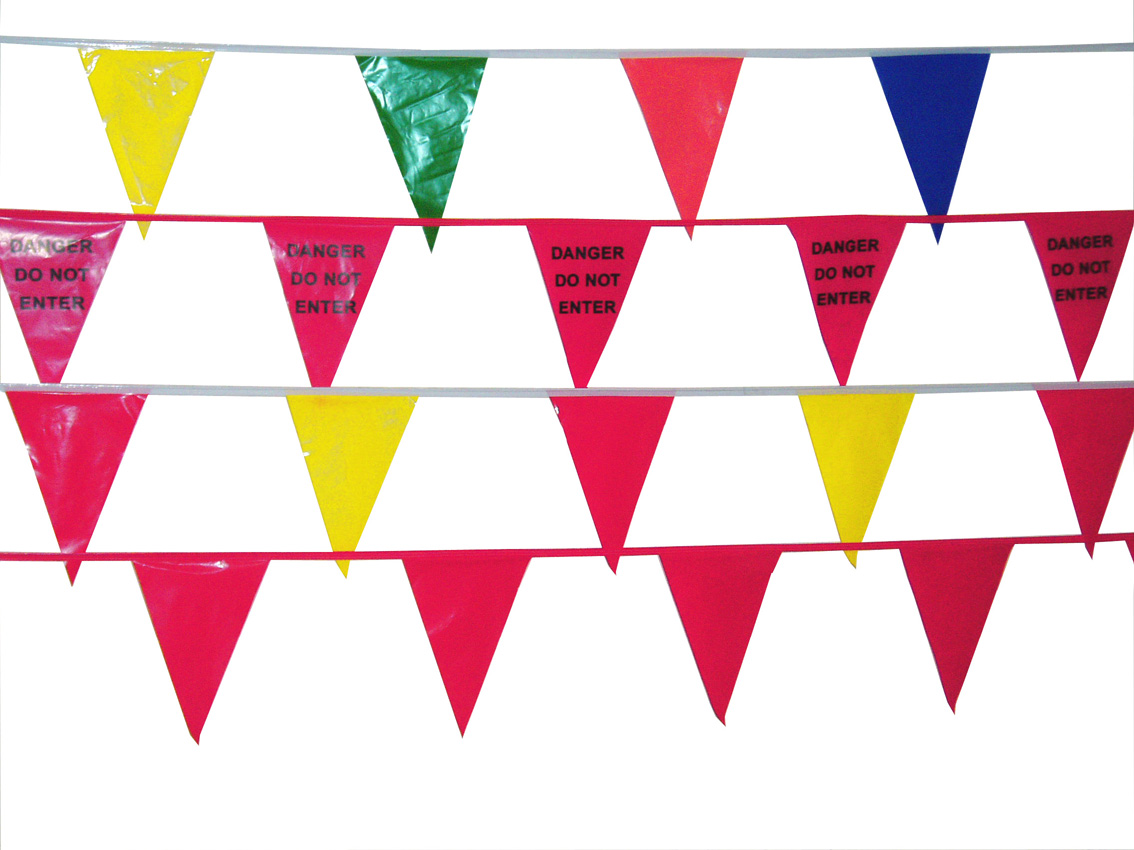 YMM50901 - Poly Pennant Flags
Available size of pennant 9"x12"x60' ; 12"x18"x100' or 12"x18"x105' strings. Available colors: multi color and single color. We can also supply 12"x18"x105' approval by OSHA, break strength 500 lbs.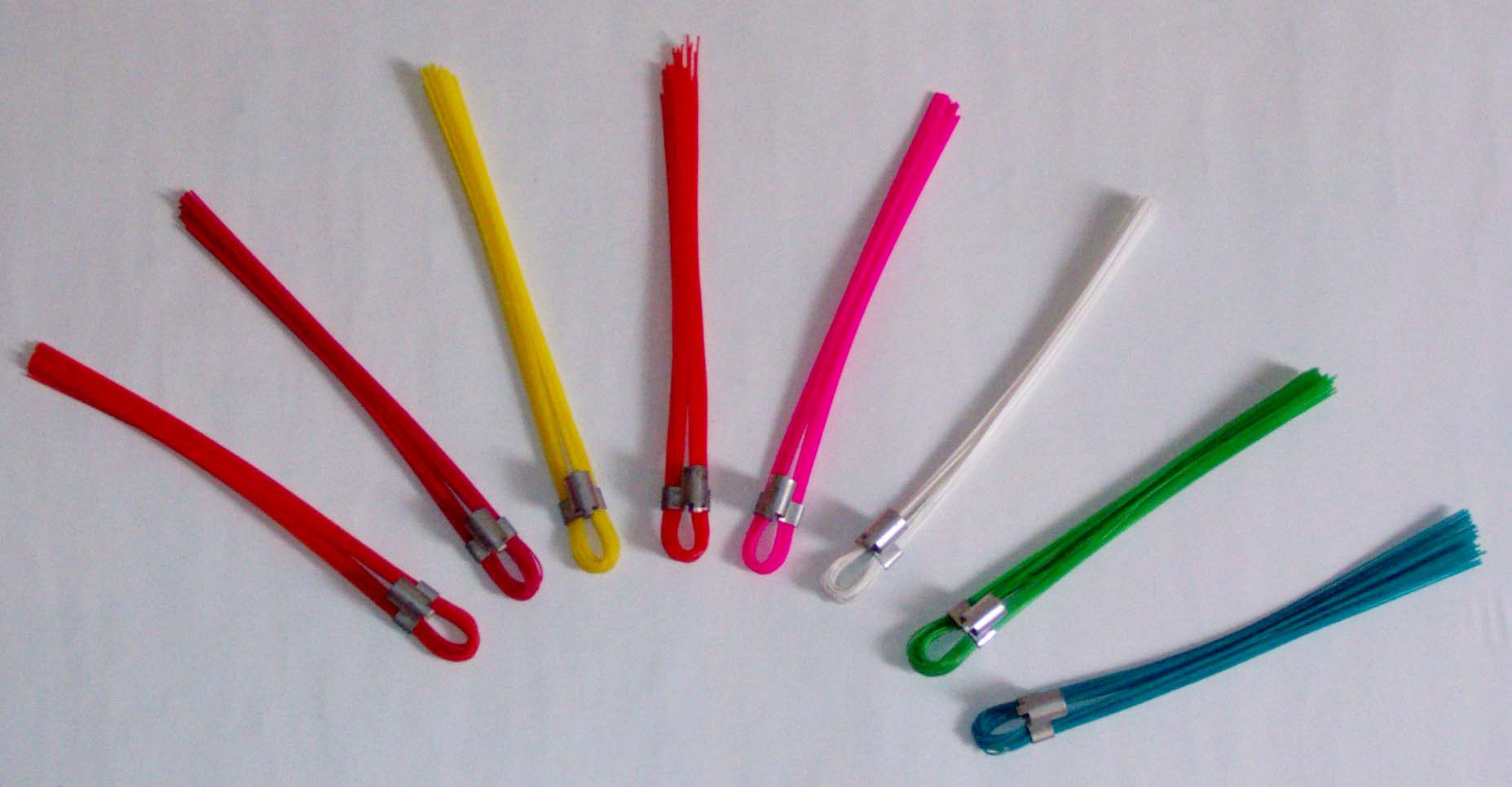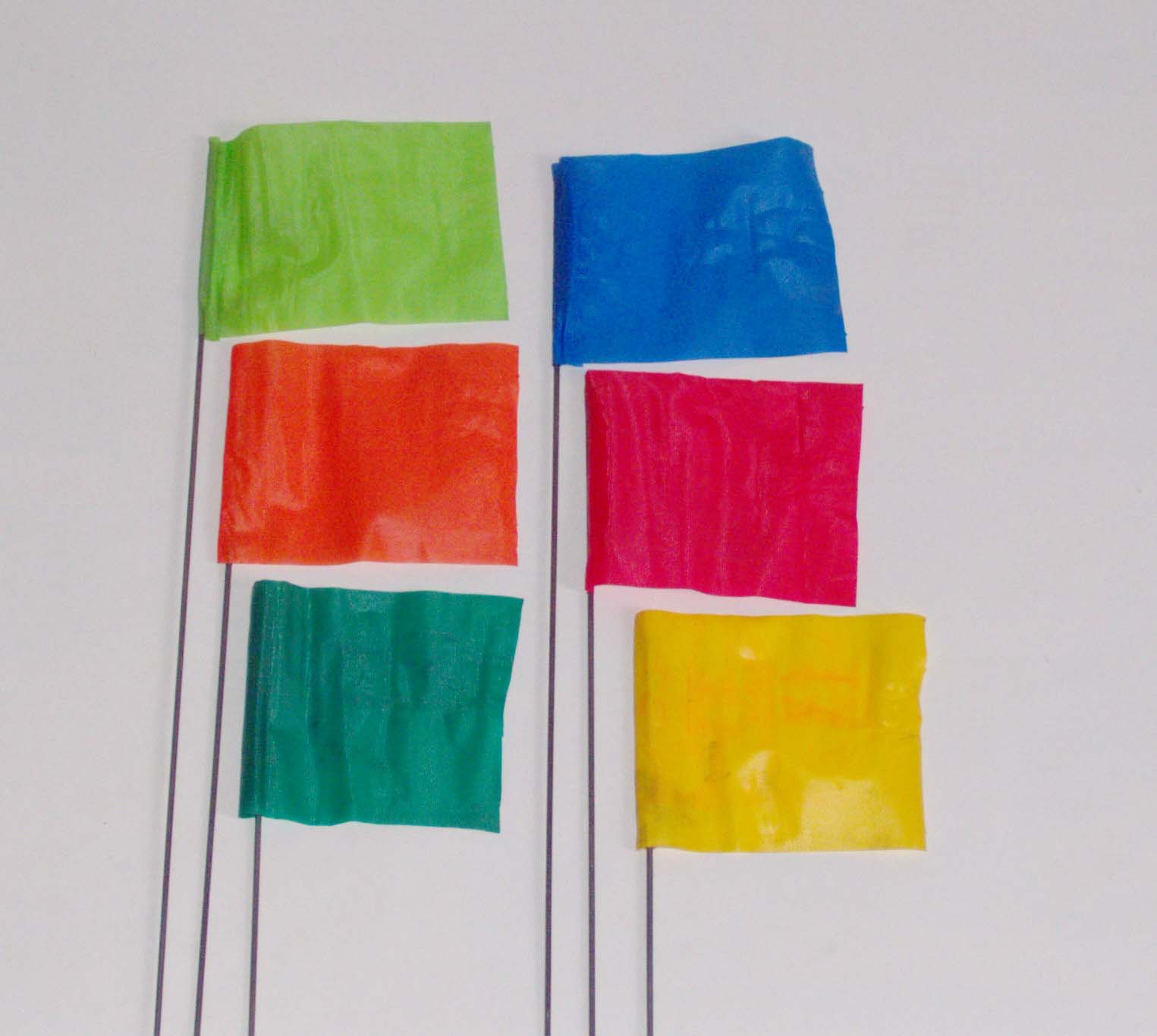 YMM50902 - Wire mark flags
PVC flag with wire. The available size 2.5" x 3.5" x 21" (wire); 3.5" x 4.5" x 30" (wire). 1000 pieces per carton.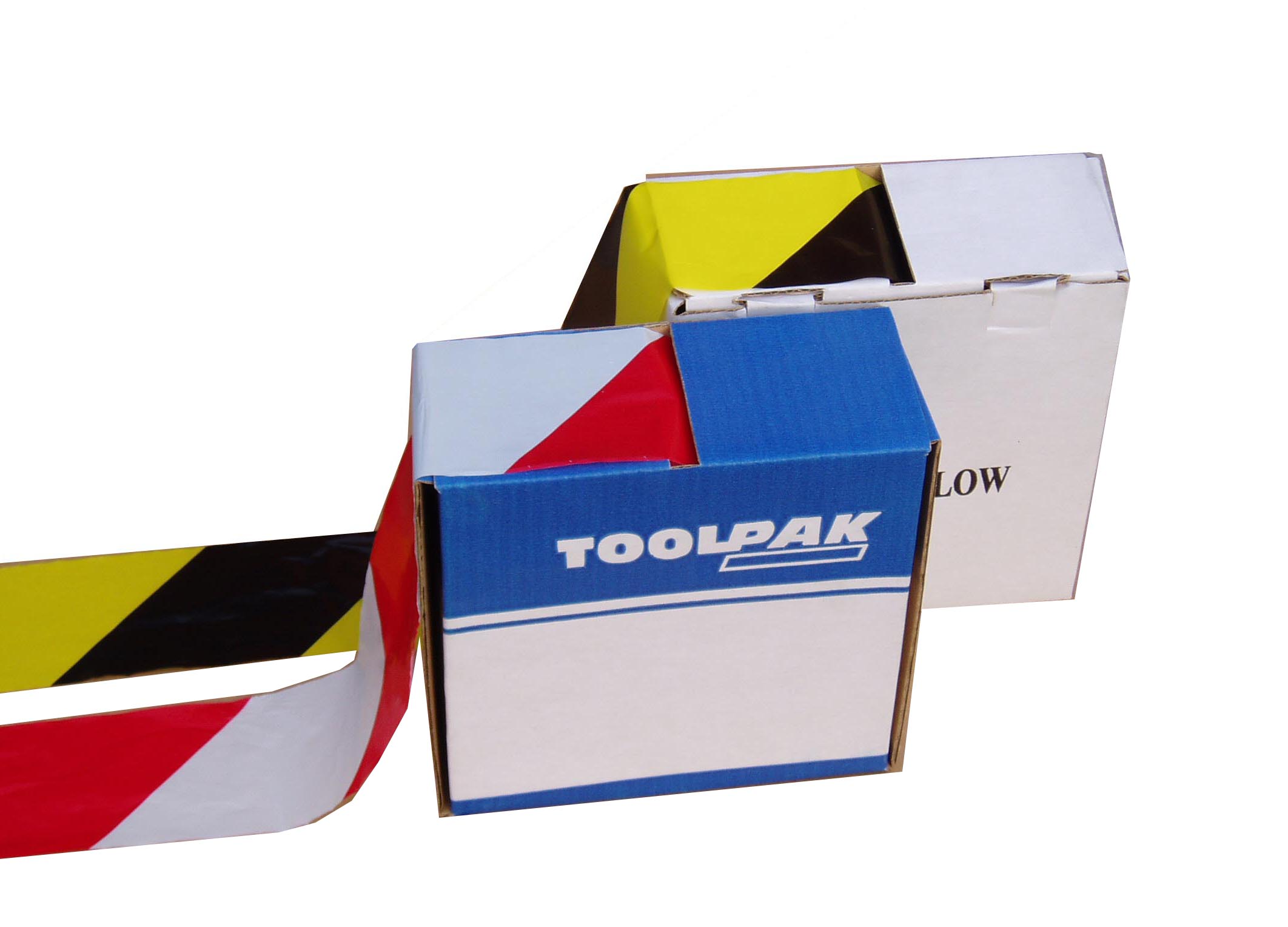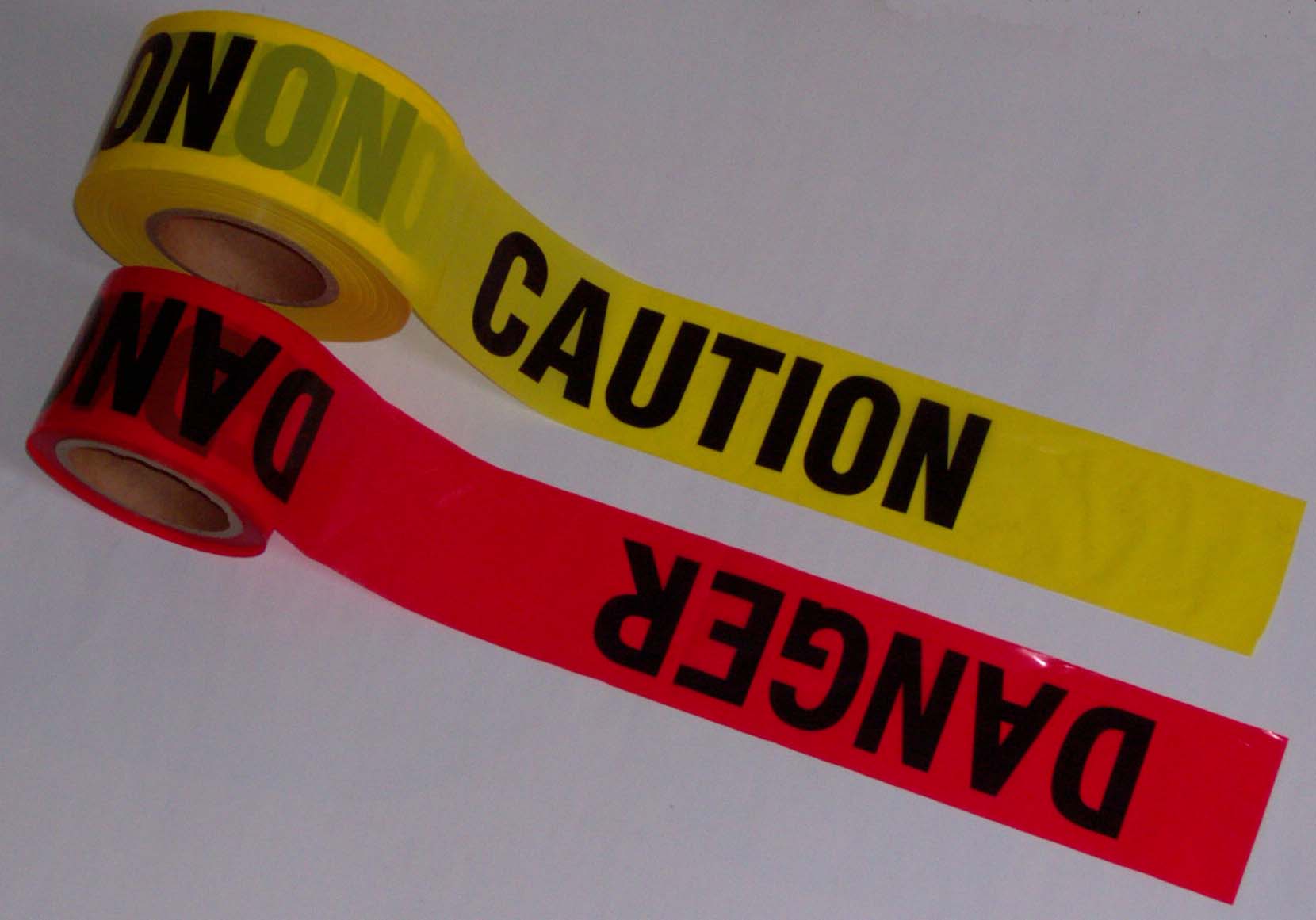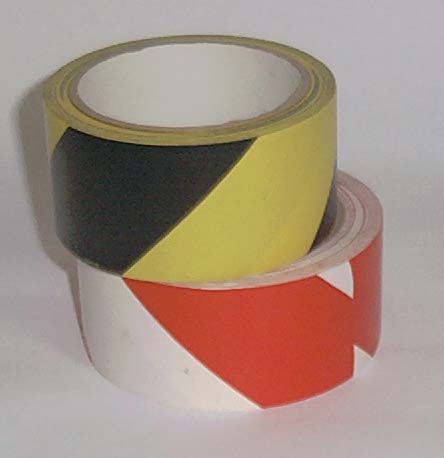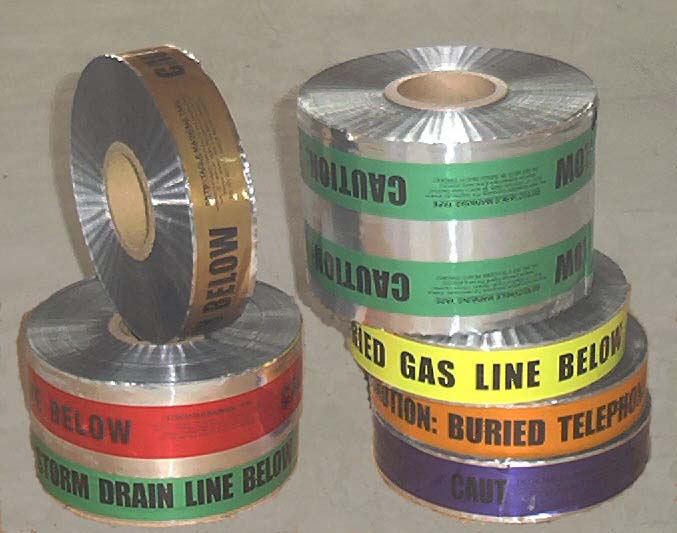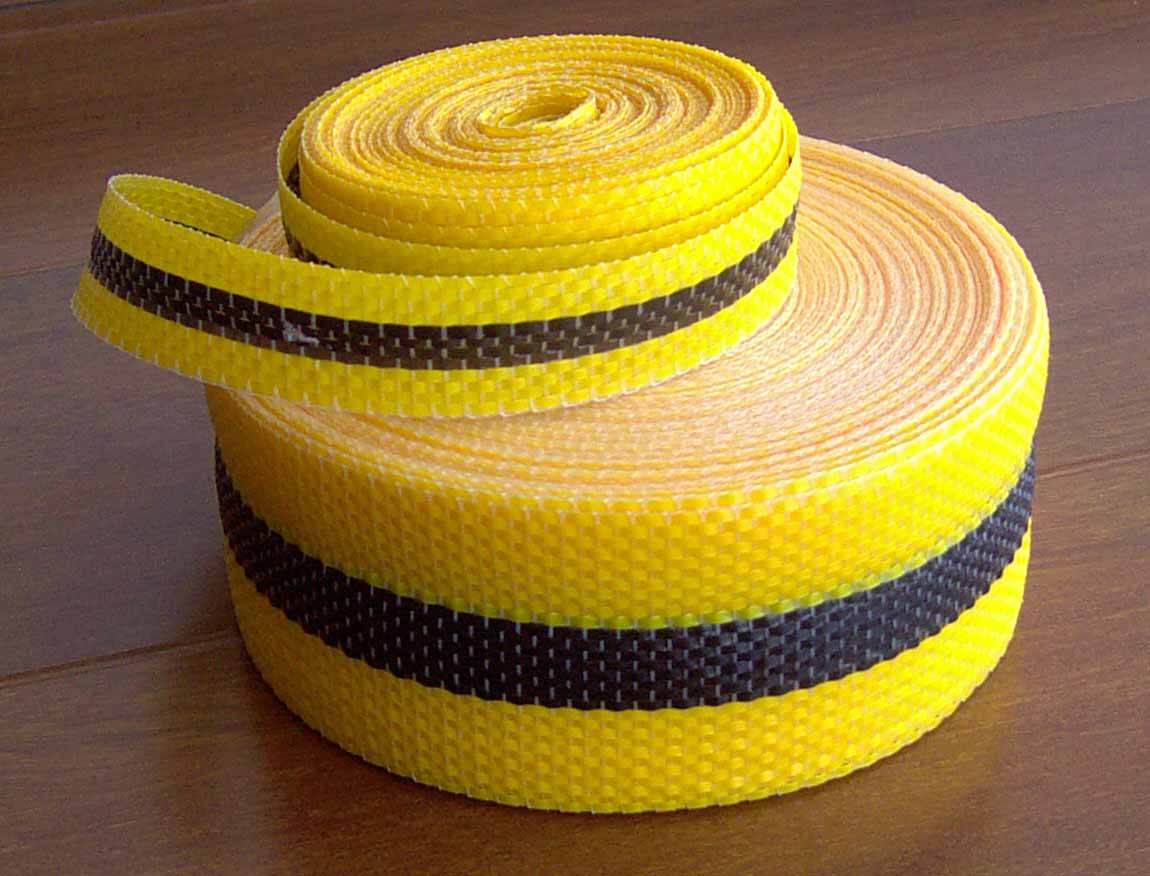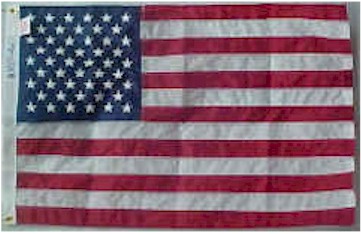 YMM50906 - Airport Flag
Heavy duty Nylon or Polyester 36" x 36" airport flag. 100 pieces per carton.

YMM50912 - Wide Load Banner
Heavy duty vinyl coated fabric and grommets with screen printing. Size is 18" x 7' both side printed with "wide load" and "oversize load"
YMM50905 - Detectable tape
Double-laminated, permanently bold, 105 micron thickness, underground detectable tape. 8 APWA color-coded legends. Available size: 2" x 1000'; 3" x 1000' and 6" x 1000'. (Red-Electric; Orange-Telephone; Blue-Water; Purple-Reclaimed Water; Yellow-Gas; Brown-Force Main; Green-Storm Drain; Green-Sewer)
YMM50904 - Barrier tape
Polyethylene film warning tape is not pressure sensitive tape. It is used for barricade area. We can supply 2" x 200' per roll or according to customers required. Thickness is 30 micron, 40 micron.
YMM50908 - Hazard tape
Hazard tape is available 2" and 3" width on 18 yards in black/yellow and red/white colors. It is 7-mil PVC vinyl, pressure sensitive.
YMM50903 - Caution tape
Our caution tape is available for 3" x 1000'; 300' or 200' per roll. Thickness is 50 micron. The larger size 6" x 1000' is also available.
YMM50913 - woven barricade webbing
100 lb tensile strength in 3/4" widths and 300 lb tensile strength in 2" widths. Each roll is 50 yards.
YMF50906 - U.S.A. Flag
210 Denier heavy duty polyester. Embroidered stars and lock structure strip stitches. 2 brass grommets. 120 pieces per carton and each one in a polybag. We accept customer's insert paper and labels. We can supply flag from 3'x5' to larger size.
YMM50907 - 6" Stake Whiskers
8 APWA colors available. 20 pieces per bound, and 25 bounds per carton